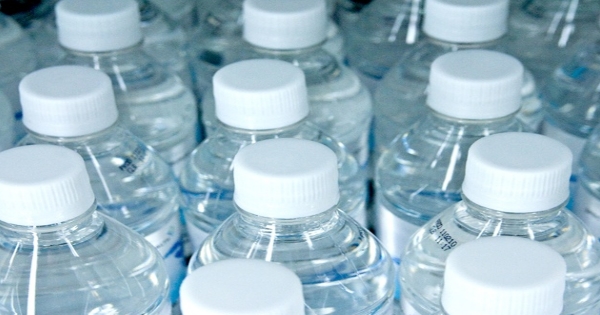 Bottled or bulk water intended for human consumption and other consumer uses meets the definition of drinking water at 10 V.S.A., §1671, and therefore is regulated by the Drinking Water and Groundwater Protection Division. The public distribution and sale of bottled water shall be permitted by the Secretary before such water is sold or delivered in Vermont (Imported Bottled Water). Facilities which produce bottled water in Vermont (Domestic), bottled and bulk water systems, are considered public community water systems and shall comply with the Water Supply Rule Chapter 21 and the requirements from Groundwater Withdrawal Reporting and Permitting Rule-Chapter 24.
Domestic Bottled and Bulk water systems require numerous permits, go to the source permitting page.
In addition, domestic bottled and bulk water systems also require other permits. These system-specific permits are required any time construction is performed throughout the system, on the water source, including deepening and hydrofracturing, or on the systems processes:
---
Emergency Bulk Water Hauling
When a public drinking water system experiences an emergency water shortage and/or is completely out of water because of a source deficiency, distribution deficiency, or any other incident causing a loss of water; the "Water Supplier" (a person who owns or operates a PWS) may supplement the water system with bulk water. When bulk water is used for resupply, the Bulk Water operation shall comply with requirements of this the Bulk Water Practice. Bulk Water is defined as drinking water delivered to consumers by means other than pipeline or bottled water. It is typically delivered by tanker truck or trailer.
Bulk Hauling Reporting Forms
Bulk Water Hauling As an Emergency Practice: Notification Form & Guidance
Extended Period- Bulk Water Hauling as an Emergency Source (to submit weekly)
---
Groundwater Withdrawal Permit Program - A new or increased groundwater withdrawal of greater than 57,000 gallons per day from a single tract land or place of business will need a Groundwater Withdrawal Permit.
Numerous Guidance, Practices, and Procedures apply to the regulation of public drinking water systems.
Every public water system is required to have a Certified Operator, which includes licensing and testing.