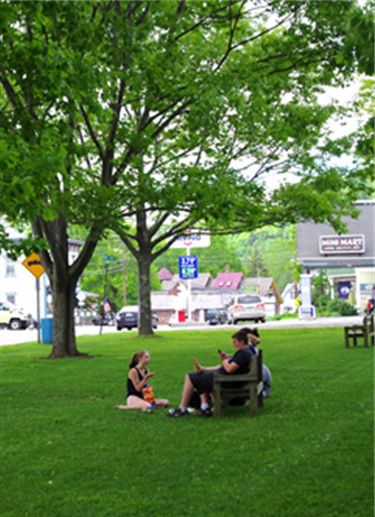 Organizing Village Wastewater Solutions - A Workbook for Community Leaders
This workbook is designed to help in organizing a village wastewater committee and initiating solutions for your village.
Wastewater Solutions for Burke and Wolcott - Northern Border Regional Commission
Villages form the heart of Vermont's rural communities, but more than 200 villages lack community wastewater systems, hampering revitalization. To overcome this challenge, a Northern Border Regional Commission (NBRC) grant to the Vermont Department of Environmental Conservation (DEC) will help identify cost effective wastewater solutions for the villages of Wolcott, East Burke, and West Burke, providing models for other villages throughout Vermont.  An NBRC flyer provides further information about this initiative.
Drinking Water Testing
Some villages have concerns about quality of drinkingwater and the potential for groundwater contamination from septic systems.  The Village Wastewater Committee includes members from the Vermont Department of Health and RCAP Solutions to perform village scale testing.  For participating villages, resources have been prepared to help with the testing effort:
Other Available Resources
This web page is just the beginning of the information that will be available for those interested in Village Wastewater Solutions - please check back regularly to see what's new!