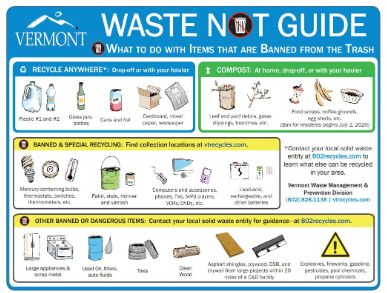 Click on a category below to learn how to manage a specific material. Some materials require special attention because they are banned from the landfill or hazardous. 
If the material you are looking for is not listed, please contact your Solid Waste Management District for options near you. 
Check out the ANR Youtube account for training and informational videos.
Click on the image to the left to see the summary poster of what to do with items that are not allowed in the trash.