---

---
The Vermont Department of Environmental Conservation's Watershed Management Division monitors the water quality of lakes, ponds, rivers, streams and wetlands across Vermont.
These monitoring activities are carried out in conjunction with Vermont's Water Quality Monitoring Program Strategy and are outlined in our Field Methods Manual. This strategy spells out several objectives, which include the following:
See below for a description of our different monitoring programs and special studies with links to more information:
---
Online Water Quality Data
Access to all online Water Quality Data: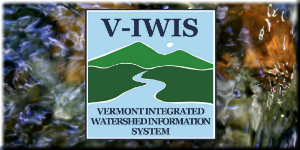 ---
Lake Monitoring Programs
The lake monitoring programs are sumamarized on the Division's Lakes and Ponds Management web pages.
---
Rivers & Stream Monitoring Programs
---
Wetland Monitoring Programs
---
Volunteer Monitoring
Citizen groups are becoming increasingly involved in monitoring, education, protection and restoration projects in Vermont. VTDEC provides assistance and training to volunteers whenever possible. Watershed associations are presently active on approximately 26 rivers and many lakes in the state.
---
Special Studies
---
Swim Water Testing