Reported Sewer Overflow and Illicit and Unpermitted Discharge Releases 
Sewer overflows and release events have the potential to pose a threat to human and/or environmental health.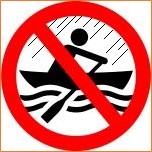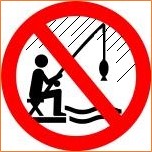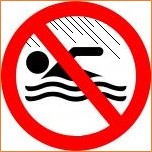 Avoid swimming, wading, boating, or fishing after wastewater overflow, releases, or Illicit Discharges!
Public Resources on recent sewer overflow and release events that have been reported are available at the following links:
View Public Alerts and Reported Sewer Overflow and Release Incident Reports - Public Alerts have been submitted by Wastewater Treatment Facilities (WWTFs) for prompt public awareness of untreated discharges and their locations. These alerts have been directly reported by WWTFs and may have not yet been reviewed by the State. WWTFs are required to submit a public alert as soon as possible, but no longer than one hour from discovery of an untreated discharge from the wastewater treatment facility. This time requirement is extended to no longer than four hours if the operator does not have telephone or internet service at the location or they are working to control or stop the untreated discharge. Sewer Overflow and Release Incident Reports provide additional details on these events and are required to be reported by WWTFs within 12 hours of discovery. The search criteria for these reports is auto-filled for the previous 30 days. To see additional (earlier) data, simply adjust the begin date. NOTE: there is no data available for public alerts prior to May 4, 2016, however data on sewer overflow and releases are available beginning January 1, 2007.
Unpermitted Discharges - Unpermitted Discharges are discharges of wastewater, industrial process water, dumping or spills into waters of the State either directly or through 

Stormwater-only drainage systems or other conveyance.

 These discharges have been identified and found that they may pose a threat to human health or the environment. This report is auto-filled to show all reported discharges that have not yet been resolved as well as incidents that were resolved in the previous 30 days. To see additional (earlier) data, simply adjust the begin date.
Subscribe to alerts and notifications!

 - 

Subscribe here to receive email or text notifications when new public alerts, sewer overflow and release incident reports, or unpermitted discharges are reported. 
Helpful Information for Wastewater Treatment Facilities