Agency Facilities provides design assistance and construction oversight on dams owned by the Agency of Natural Resources. This includes earthen embankment, stone, and concrete dams, of varying sizes and ages. While dams can provide increased recreational opportunities, they are also critical structures that can have catastrophic consequences in the event of a failure. It is crucial that these structures are properly designed, constructed, and regularly maintained to ensure the safety of the downstream community.
There are many factors that need to be considered when a dam is renovated or replaced, including amount of water being impounded, embankment material, upstream and downstream slope conditions, and any seepage or loss of material that may have occurred. One of Agency Facilities' most important assistance roles with the Dam Safety Program is routine monitoring of Vermont's flood control dam located in Waterbury, which also created the Waterbury Reservoir.
Photo: Kent Pond Spillway repair from damages caused by Tropical Storm Irene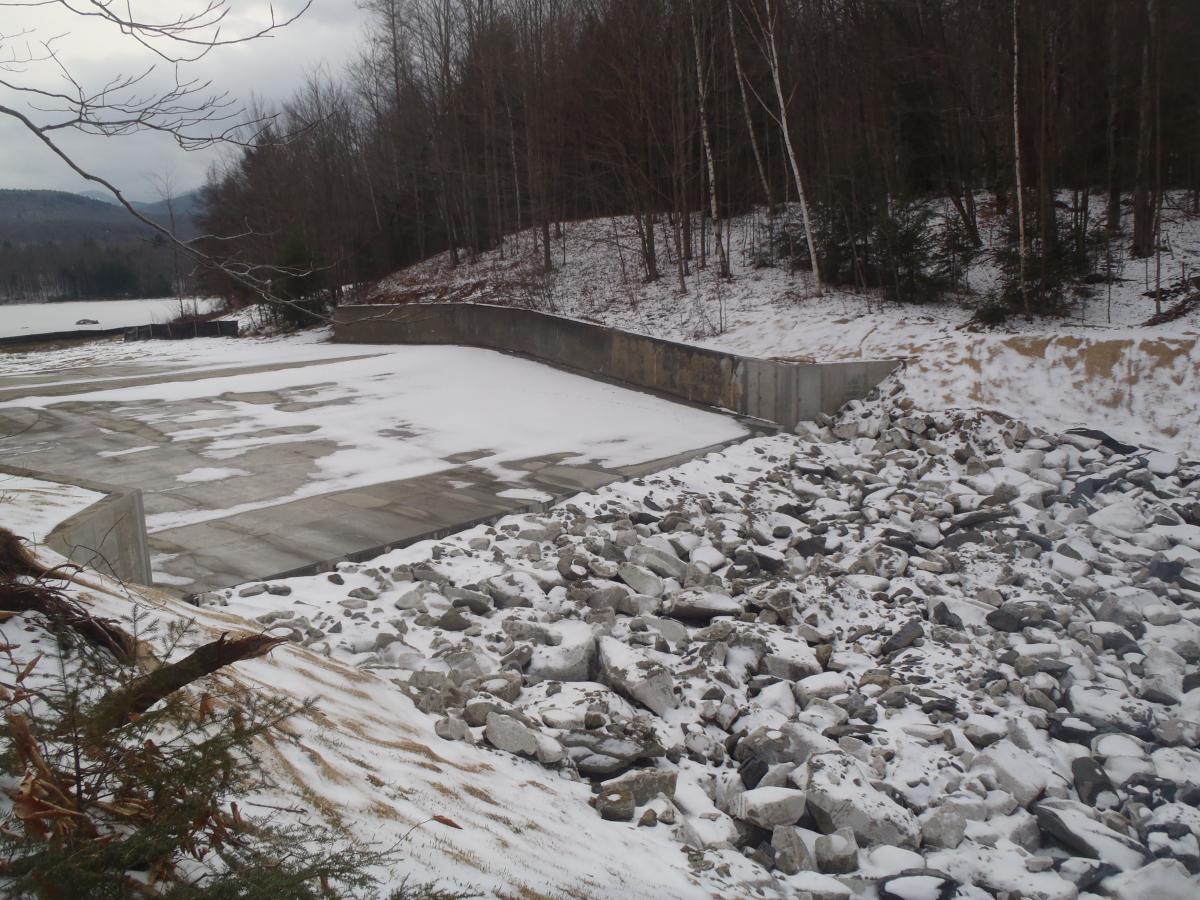 Further information about Vermont's Dam Safety Program can be found here.