Protecting and Restoring Surface Waters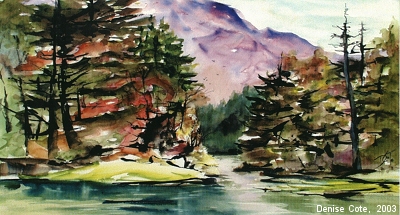 The Watershed Planning Program is charged with developing and implementing watershed management plans, called Tactical Basin Plans, that summarize existing water quality conditions and attainment of surface water uses, with identified priorities for surface water protection and restoration of degraded waters. The Vermont Water Quality Standards as well as Vermont's Clean Water Act (2015) require the development of Tactical Basin Plans for each of Vermont's 15 river basins to be adopted on a five-year recurring cycle. 
Tactical Basin Plans identify and prioritize the projects or actions needed to protect or restore specific waters and identify appropriate funding sources to complete the work, based on monitoring and assessment data. Since these tactical plans will guide all watershed work supported by the Water Investment Division, the issues identified in these plans are the ones that will be prioritized for management actions, including funding.  
These plans integrate watershed modeling, water quality monitoring, sector-specific pollution source assessments, and stakeholder input to document geographically-explicit actions necessary to protect, maintain, enhance, and restore surface waters.  These efforts are implemented through a combination of Clean Water Initiative funding, partner support, internal agency support, and public rulemaking processes.