"The mission of the Vermont Dam Safety Program is to reduce risks to life, property, and the environment from dam incidents and dam failure through effective communication, education, regulation, and dam ownership"
The Dam Safety Program (DSP) regulates non-power, non-federal dams and acts as the owner and operator at 14 State-owned dams. On the regulatory side, the DSP administers State Statute 10 V.S.A. Chapter 43: Dams, managing the Vermont Dam Inventory (VDI) database, a permit program for construction and alteration of dams, an inspection program, an annual registration program, and other related tasks.  The DSP also educates dam owners and the public about dam safety issues. On the ownership side, the DSP operates and maintains the three Winooski River Flood Control Dams (Waterbury, Wrightsville, East Barre) as well as eleven other dams throughout the State.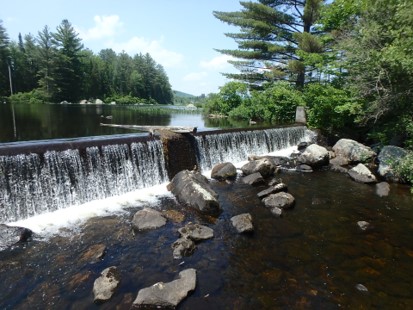 What IS a dam?
A dam is an artificial barrier capable of impounding water, sediment, or other liquid. This includes structures that have been partially removed, partially breached, or were previously capable of impounding water.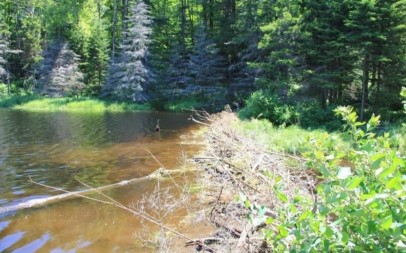 What IS NOT a dam?
Transportation infrastructure that impounds water only during storm events
Stormwater management structure – regulated by the Agency of Natural Resources under 10 V.S.A Chapter 47
Underground or elevated tank regulated by the Agency of Natural Resources
Agricultural waste storage facility – regulated by the Agency of Agriculture, Food, and Markets under 6 V.S.A. Chapter 215
In Case of a Dam Safety Emergency
Contact:
Ben Green, PE – Section Chief, Dam Safety Engineer
Phone: 802-622-4093             E-mail: Benjamin.Green@vermont.gov
Steven Hanna, Dam Safety Engineer
Phone: 802-490-6123             E-mail: Steven.Hanna@vermont.gov
Vermont Emergency Management (VEM)
Phone: 1-800-347-0488