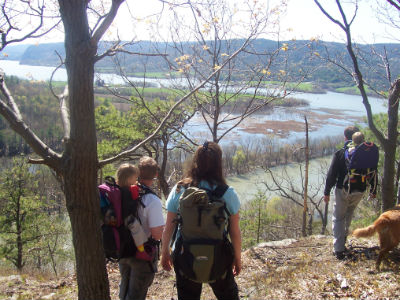 What's New?
The draft 2022 South Lake Champlain Tactical Basin Plan (TBP) is available for viewing.
The Basin Plan covers two basins that form the South Lake Champlain Planning Basin. Basin 4 is the South Lake Champlain and Basin 2 is the Poultney-Mettowee. The basin covers 498 square miles, 23 towns, and 15 sub-basins. The plan contains three key elements:  
A health assessment of the rivers, lakes, and wetlands within the South Lake Champlain and Poultney-Mettowee River watersheds.
62 strategies to improve water quality, including methods to decrease runoff from farms and roads, protect and restore water bodies, and limit overflows from wastewater treatment facilities.
Tips for landowners, watershed organizations, and towns interested in receiving funding and technical assistance to help protect and restore water resources.
The Agency thanks all the watershed partners, stakeholders, municipalities, and the watershed community for informing the plan and working to improve water quality in the Southern Lake Champlain Basin.
2022 Public Comment Process
A public meeting will be held at the Wells Town Office, 1064 Vermont Route 30, on October 27, 2022, 5:30-7:00 PM. A second, virtual informational meeting will be held on November 3, 2022, 5:30-6:30 PM.  
November 3 virtual Informational Teams meeting call in details: Click here to join the meeting, or call in: +1 802-828-7667, 234016973#
Copies of the plan may be obtained by requesting a copy from Angie Allen by email at angie.allen@vermont.gov or (802) 490-9081.
The South Lake Champlain Basin is comprised of Basin 2 (Poultney and Mettowee) and Basin 4 (direct tributaries to southern Lake Champlain). The Poultney River is 40 miles long and drains an area of 236 square miles and the Mettowee River is 17 miles long and drains an area of 137 square miles in Vermont. The basin occupies portions of Rutland, Addison, and Bennington counties.
The South Lake Champlain Tactical Basin Plan (TBP) provides a detailed description of current watershed conditions and identifies water quality strategies to protect and restore the basin's surface waters.
For more information about this important effort, please contact Angie Allen by email at Angie.Allen@vermont.gov or phone at (802) 490-9081. 
The South Lake Champlain Tactical Basin Plan (TBP) Kick-off Story Map is available for public review. The interactive Story Map explains the basin planning process and timeframe, contains new data, highlights success stories, and much more. Don't miss the embedded content such as: videos/webinars, links to VT Department of Environmental Conservation webpages, and the Clean Water Project Explorer tool, too! The Story Map will be updated periodically, so please check back often for the latest information about the South Lake TBP.
If you have questions or comments about the South Lake TBP Kick-off Story Map, please contact Angie Allen by email at Angie.Allen@vermont.gov or phone at (802) 490-9081. 
December 31, 2017: Final South Lake Champlain Tactical Basin Plan is now available for download.
The South Lake Champlain Tactical Basin Plan (TBP) was developed with the purpose of both improving and protecting water quality and aquatic habitats, and presents the recommendations of State and Federal resource agencies, watershed partner organizations, planning commissions, municipalities, and individual citizens. 
The Plan provides an overall assessment of the health of the "South Lake" Champlain Basin, which covers approximately 500 square miles through 24 towns from Rupert to Charlotte, and defines on-going and future actions and strategies to address high-priority stressors. An additional goal of the plan is to set priorities for meeting targets for phosphorus loading from the South Lake and all of the waters in its drainage basin that contribute to the South Lake "A" and "B" and Port Henry segments of Lake Champlain.
The central component of the Tactical Basin Plan is an implementation table summary with targeted actions to protect very high quality waters and to address the water quality issues in the South Lake watershed. To address the myriad of complex surface water challenges and opportunities in the Basin, dozens of actions are identified in the plan with hundreds of individual related projects included in the VT Watershed Projects database. 
Top priority actions in the plan include: 
protecting very high quality surface waters by monitoring, assessment, and reclassification; 
promoting implementation of agricultural water quality practices in high phosphorus loading watersheds by mapping, outreach and implementation of conservation tillage and cover cropping in floodable soils; 
protecting river corridors and supporting stream equilibrium by implementing high priority projects identified in River Corridor Plans; 
inventorying, prioritization, and implementation of municipal road erosion features that discharge into surface water; 
engaging prioritiy communities in stormwater master planning and implementation; 
improving lakeshore zone habitat by evaluation, protection, and implementing projects identified in lakewide assessments; 
identifying and implementing wetland and floodplain restoration projects; and 
increasing understanding of water quality conditions through water quality monitoring.
The Agency has coordinated with two Regional Planning Commissions and two Natural Resource Conservation Districts along with watershed groups to identify and begin to scope and implement projects identified in the plan. Ethan Swift, Watershed Coordinator with the Agency of Natural Resources explains, "Working with the partners has been crucial in spreading the word about new regulatory protections for water quality in the VT Clean Water Act and getting priority projects in motion."
"Kevin Behm, Addison County Regional Planning Commission Assistant Director comments that "The South Lake Champlain Tactical Basin Plan is an important tool for protecting our valuable water resources. Implementation of the projects identified in the plan will ensure the reduction of phosphorus in Lake Champlain is achieved in a timely manner under the Lake Champlain TMDL and the Vermont Water Quality Standards."
Hilary Solomon, District Manager for the Poultney Mettowee Conservation District (PMNRCD), shares that "the  South Lake Tactical Basin Plan is where information from all water quality assessments and reports is organized and where project opportunities are shared with the groups working in the Watershed.  All of the PMNRCD projects are listed in the plan, as well as the concerns and issues identified by others.  PMNRCD networks with other partners (state, federal, and private) to implement projects outlined in the plan to protect and restore the heathy waters that flow throughout the region."
---
The Tactical Basin Planning process for the Southern Lake Champlain Basin (comprised of the Poultney and Mettowee Rivers, and the Lower Champlain Direct drainages) commenced in 2012 to identify water resource concerns as well as water quality improvement recommendations within the southern Lake Champlain Watershed in Addison and Rutland County, Vermont.  The goal of this tactical basin planning process (for more on the tactical basin planning process, please see Chapter 4 of the Statewide Surface Water Management Strategy) has been to produce a Southern Lake Champlain Watershed Improvement Plan, that identifies high priority actions for the protection and restoration of surface waters in this Basin.  This new Tactical Basin Plan draws from previous efforts identified in the Poultney Mettowee Basin Plan (2005) and the South Lake Workplan (drafted in 2009 and updated in October of 2012).
For more information concerning the Partnership or the water quality management plan for the Southern Lake Champlain Basin contact Angela Allen at 802-490-9081, Vermont DEC Watershed Coordinator.
Basin Specific Reports 
Additional Resources