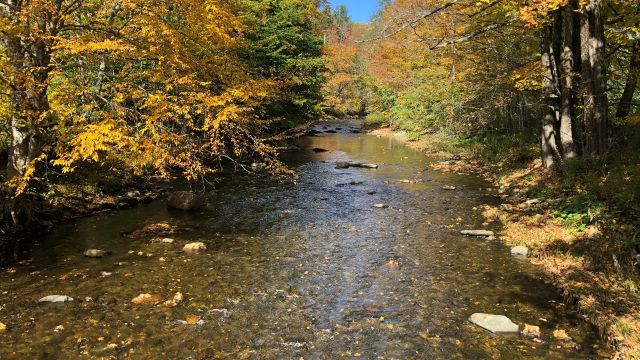 ---
What's New?
The update of the Deerfield River watershed and the Connecticut River tributaries in southeastern Vermont is underway. This revised basin plan will provide an overall assessment of the current conditions of the watershed, identify high priority waters for restoration and protection, and direct funding to implement projects that protect, enhance, and restore aquatic habitat that supports the uses and values such as swimming, fishing, and boating. 
Basin 12 includes 18 towns including Brattleboro, Dover, Stratton, and Wilmington.  It encompasses the Deerfield and Green Rivers and the East Branch of the North River which all flow into central Massachusetts to the Connecticut River. The tributary streams that flow directly into the Connecticut River include Whetstone, Broad and Newton Brooks.
The new Plan will lay out a framework to restore polluted waterways, identify needed improvements to infrastructure, such as bridge and culvert replacement, call out stormwater problems in need of mitigation, and address nitrogen pollution in the Connecticut River.
Over 150 projects are already identified and listed in the  Clean Water Project Explorer, an on-line interactive map showing the projects and locations.
Public input is needed to inform the draft plan to ensure that local concerns and projects are included.
You can provide input by participating in the on-line SURVEY or in public meetings that will be scheduled in January. You can also provide comments by e-mailing: Marie.Caduto@vermont.gov
---
Additional Resources
Partners
Marie Levesque Caduto, Watershed Planner
Vermont ANR / Department of Environmental Conservation
100 Mineral Street, Suite 303 
Springfield, VT 05156-3168
Phone: 802-490-6142
Email: Marie.Caduto@vermont.gov