Navigate to VT Open Geodata Portal. This page can used to explore the location of dams. Hover over points to see the names of each dam.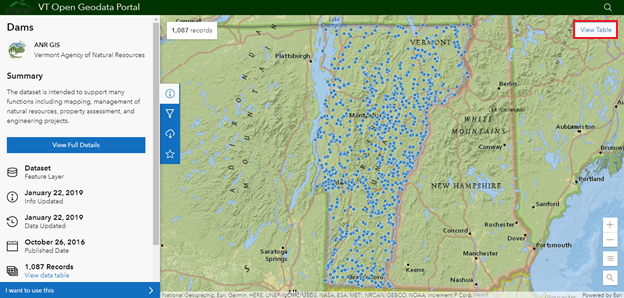 To view the table containing data on each dam, select [View Table] in the top right corner of the map.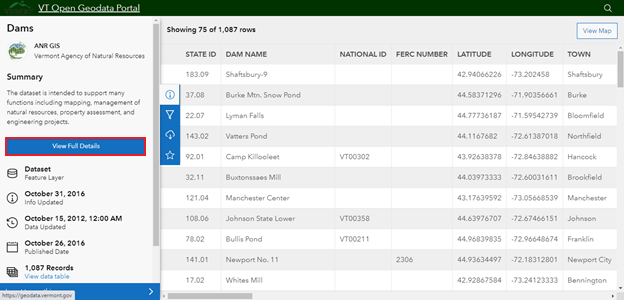 To download the data in this table, select [View Full Details] in the column on the left. This will bring you to a new page.

Next, select [Download]. This will open a column on the left with options for different file types (CSV, KML, Shapefile, GeoJSON).

Choose your preferred file type and select [Download Options] and [Download available file].