---

---
MAP's Assessment and Listing Process is driven by Vermont's State Water Quality Standards. In 2017, DEC completed a review and update of the Vermont Water Quality Standards. A triennial review of state water quality standards is required by the federal Clean Water Act. See Triennial Review below for more information.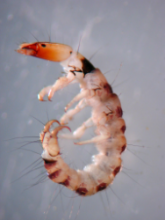 Additonal information on water quality regulations and rules may be found at the Division's Laws, Regulations and Rule page.
Triennial Review
Pre-Rulemaking Stakeholder Outreach 
Stakeholder Comments Recieved
Proposed Water Quality Standards Rule and Supporting Documents
Note: Links will be posted at the time of filing.
Proposed Vermont Water Quality Standards
Vermont Wetland Rules
EPA 2013 Aquatic Life Ambient Criteria for Ammonia 
EPA 2021 Revision to the 2016 Aquatic Life Ambient Water Quality Criterion for Selenium
EPA 2018 Aquatic Life Ambient Water Quality Criteria for Aluminum
Vermont Implementation Procedure for Aluminum
Vermont Implementation Procedure for Copper