---

---
MAP's Assessment and Listing Process is driven by Vermont's State Water Quality Standards. In 2017, DEC completed a review and update of the Vermont Water Quality Standards. A triennial review of State water quality standards is required by the Clean Water Act. The next triennial review is planned for 2020.
An archive of previous Vermont Water Quality Standards is provided below.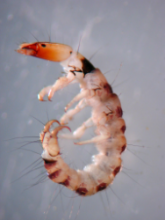 Additonal information on water quality regulations and rules may be found at the Division's Laws, Regulations and Rule page.