2021 Lamoille Tactical Basin Plan Update
The Watershed Investment Division is in the process of developing the 5-year update for the 2016 Lamoille Tactical Basin Plan. We are currently reviewing the list of actions from the 2016 plan, assessing progress, and developing an updated list of actions for 2021. A watershed survey will be released on January 11th, 2021 to solicit information from watershed stakeholders. This survey will be open to the public.
The final draft of the plan is scheduled to be released in October when public meetings will be held. The final plan should be completed by December 2021. If you have questions or comments about the planning process or reccomendations for plan priorities, please contact your Basin 7 Watershed Planner, Danielle Owczarski, by email at Danielle.Owczarski@vermont.gov.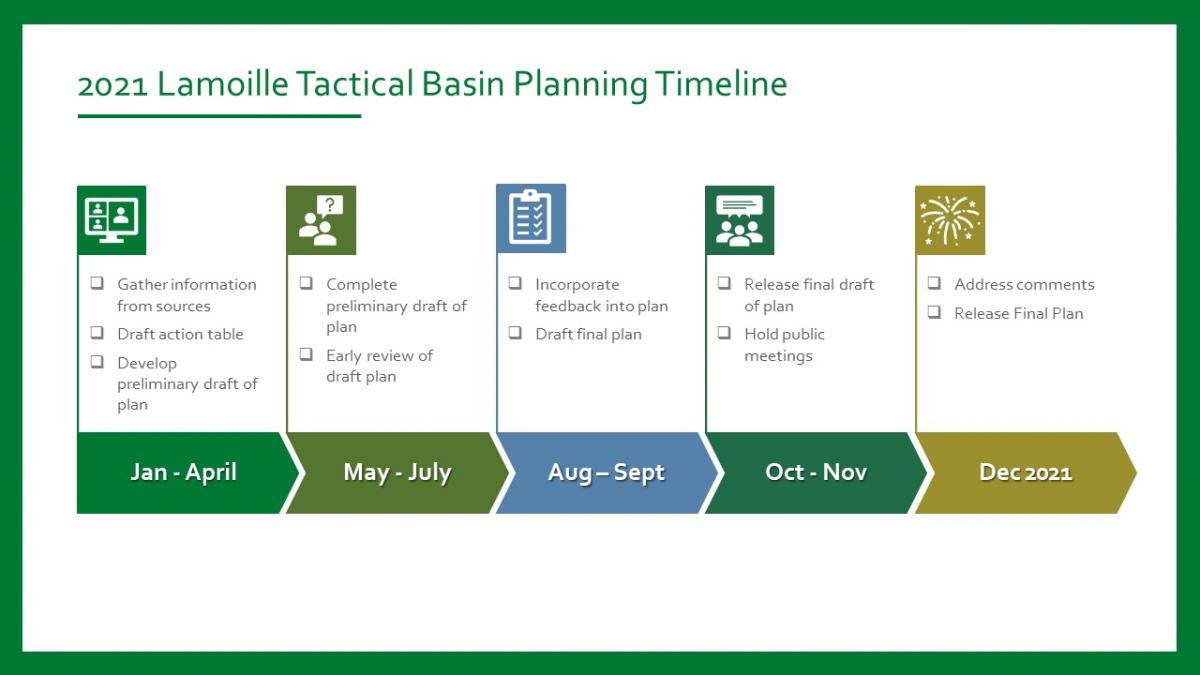 Basin 7 Public Survey
We are asking for your feedback in this survey to better understand your knowledge, concerns, and activities in relation to water quality in the Lamoille River Basin (Basin 7) both locally and watershed wide. This information may be incorporated into 2021 Basin 7 Plan.
This survey can take anywhere from 10 to 30 minutes based on the level of detail you provide for the questions.
Tell Me About the Lamoille Basin
The Lamoille River Basin has a watershed area of 706 square miles. The main stem of the Lamoille River flows over 84 miles from its headwaters in Glover to the outer Mallets Bay in Lake Champlain and traverses 34 towns and 5 counties.
Major tributaries to the Lamoille River include the Wild Branch, North Branch, Brewster River, and Browns River. Larger lakes in the watershed include Caspian Lake, Lake Elmore, Green River Reservoir, and Arrowhead Mountain Lake.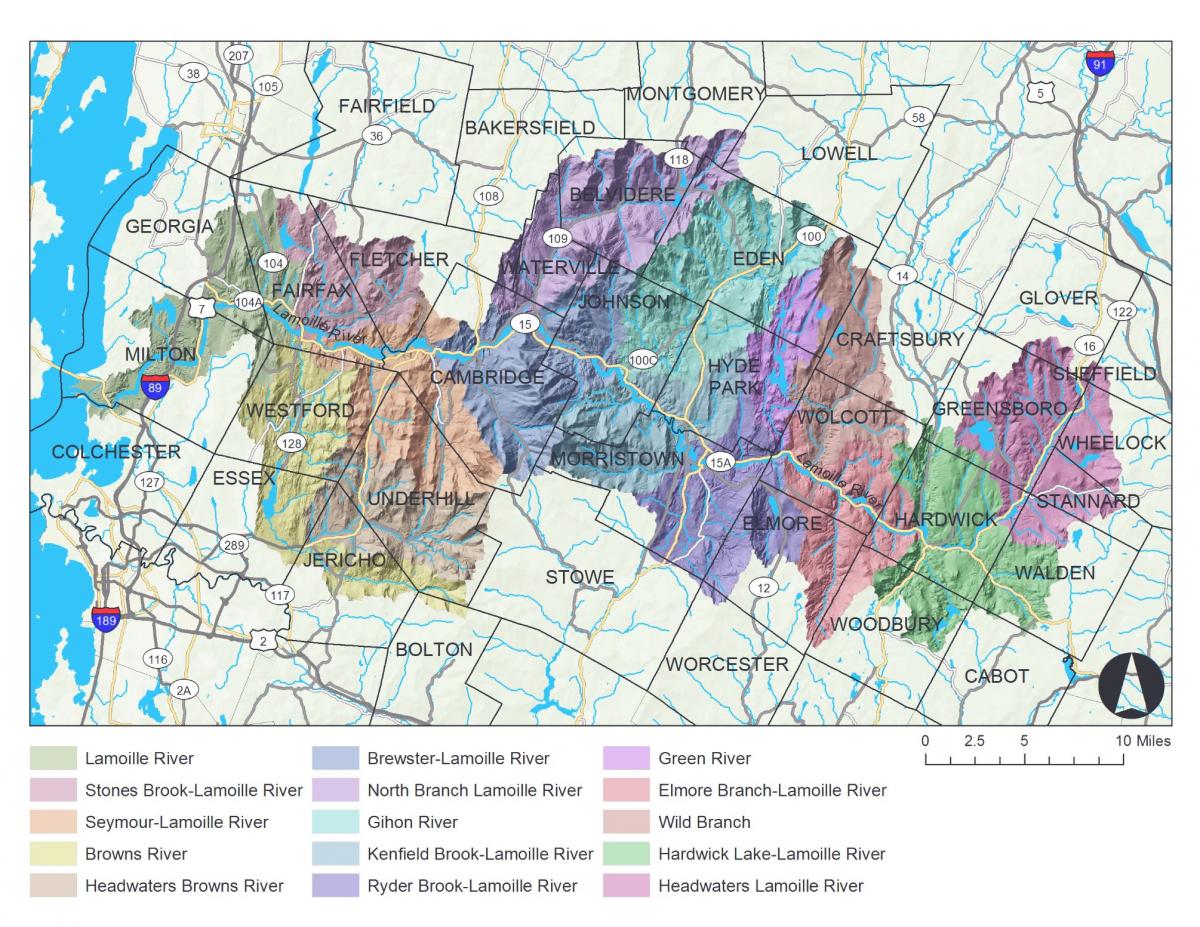 2016 Lamoille Watershed Top Priorities
The central component of the Tactical Basin Plan is an implementation table summary with targeted actions to protect very high quality waters and to address the water quality issues in the Lamoille watershed. Over 140 actions are identified in the plan with over 1000 individual related projects included in the VT Watershed Projects Database. 
Protect very high quality surface waters by monitoring, assessment, and reclassification
Promote implementation of agricultural water quality practices in high phosphorus loading watersheds by mapping, outreach and implementation of conservation tillage and cover cropping in floodable soils
Protect river corridors and support stream equilibrium by implementing high priority projects identified in River Corridor Plans
Inventory 

municipal road erosion features that discharge into surface water and

 prioritize and implement best management practices
Engage prioritiy communities in stormwater master planning and implementation
Improve lakeshore zone habitat by evaluation, protection, and implementation of projects identified in lakewide assessments
Identify and implement wetland and floodplain restoration projects
Increasing understanding of water quality conditions through water quality monitoring  
Previous Plan Links