Information for Flood-Damaged Communities
If you have a home or business that has been flooded, please visit (enter link to DEMHS or FEMA page)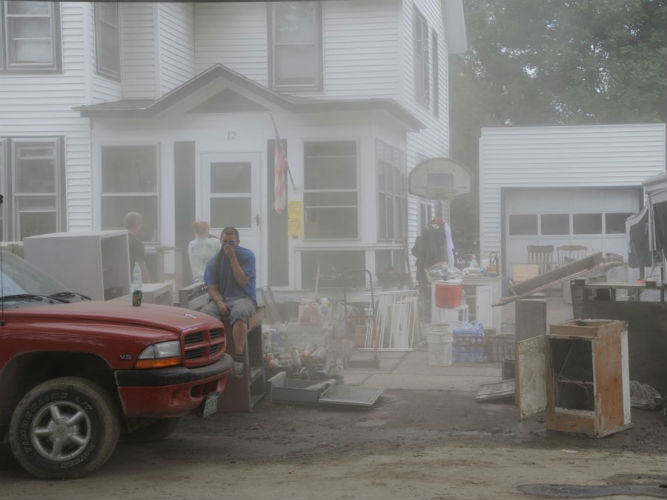 Resources for Municipal Administrative Officers
After damage by flooding, building owners and volunteers worked to salvage structures and make emergency repairs. Now the owners of buildings are considering how to move forward. Any permanent repairs need to be done in compliance with your municipal bylaws. 
What is a substantially-damaged structure?
After flood damage one of the critical but unfamiliar elements is to determine if a structure has been Substantially Damaged (44 CFR §59.1)  
Substantial damage means damage of any origin sustained by a structure whereby the cost of restoring the structure to it's before damaged condition would equal or exceed 50 percent of the market value of the structure before the damage occurred.
Any repairs to a substantially damaged structure must bring the structure into compliance with the community's flood hazard area regulations.
 
How do Communities make Substantial Damage determinations?  Does FEMA or the State make the determination?
Substantial Damage determinations can only be made by the community.  Neither FEMA nor the State Floodplain Office (or any other State of Vermont office) can make a SD determination. 
We  strongly recommend  that if your community has not adopted a Substantial Improvement/Substantial Damage policy, now would be the time to do so.  Here is a link to an example policy that communities can use when considering SD determinations (link to SI/SD policy). 
 
What Information is used to make an SD determination?
VTDEC Reviews
Substantial Improvement / Substantial Damage Unit 8 of FEMA 480 Desk Reference for Municipal Officials
Substantial Improvement / Substantial Damage Desk Reference
What if the property owner disagrees with the community's determination? 
What happens if the community makes a determination that the building is substantially damaged but turns out not to be based on estimates provided by the applicant?
In most municipal bylaws, the applicant can appeal the Zoning Administrator's (AOs) determination to the DRB/ZBA.  In other communities, the Zoning Administrator (AO) may request additional information prior to finalizing their determination.  Whichever method your community uses, the applicant will have an opportunity to provide more detailed information in order for the community to make a final decision.
What can our community do to help flood-damaged residences and businesses during post-flood recovery?
Interim bylaw, waive fees, HMGP or other HMA grants
What about damage to structures located outside of the FEMA 100-year floodplain?
Although not subject to SD estimates… look at RC if adopted (or even if not), HMGP opportunities, etc.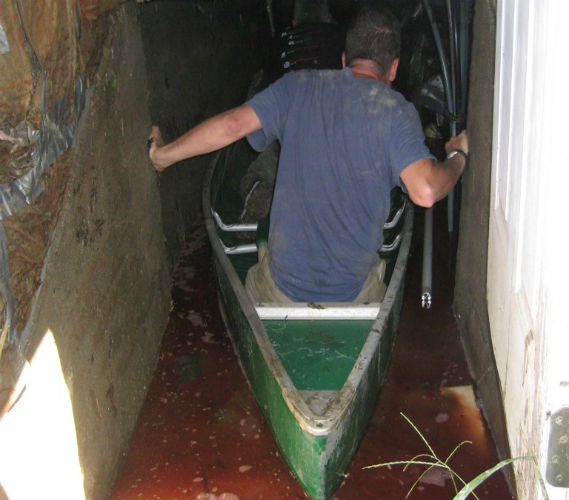 Information for Home or Business Owners