The Clean Water Initiative Program coordinates, funds, tracks, and reports on priority projects to restore Vermont's rivers, streams, lakes, ponds, and wetlands. Each project is designed to reduce nonpoint source pollution, often referred to as polluted runoff and erosion. Runoff and erosion are caused by rain and snowmelt that carry sediment, nutrients, and other pollutants from neighborhoods, parking lots, office buildings, roads, farms, and logging areas into our waterways. Learn more:
---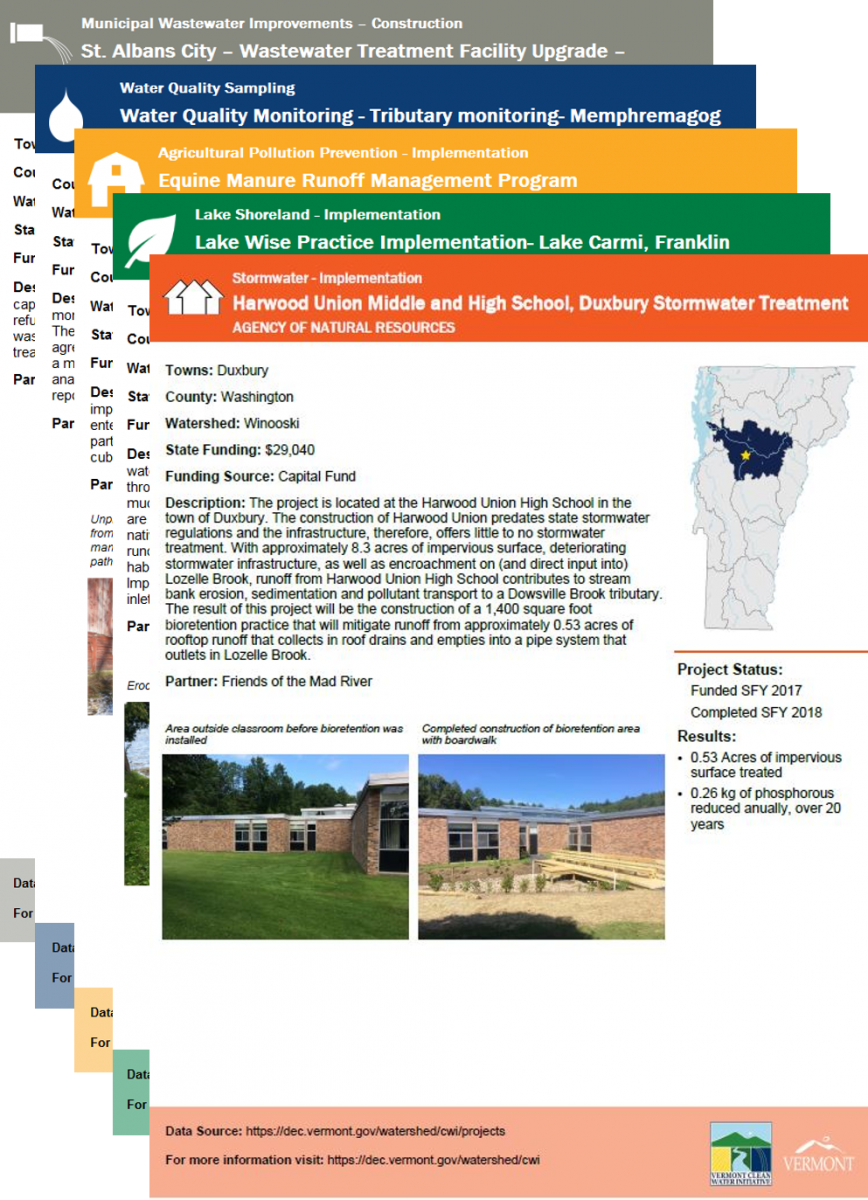 The Interagency Clean Water Projects Dashboard is an online, interactive platform to make information on clean water projects funded in State Fiscal Years 2016 to 2018 by state agencies available to the public. These agencies include:
The dashboard was developed by the Agency of Natural Resources as part of the Governor's PIVOT Initiative. It displays clean water project information, including project type, project funding, project results and nutrient reductions from the states clean water tracking database.
For more information on the dashboard, see the Interagency Clean Water Projects Dashboard fact sheet.
Soft Launch of the 

Clean Water Project Explorer  

The Clean Water Project Explorer, which will replace the Interagency Clean Water Projects Dashboard, is an interactive, online application that displays clean water projects in all stages of development, from potential to in progress to completed projects. Test the Clean Water Project Explorer and complete a brief, three-minute survey to help us improve the tool. The deadline to complete the survey is COB Friday, July 26th.
---
Additional reports can be found on the Reports webpage.