---
Title
Stormwater Treatment at Rumney Memorial School
County
Washington
Partner
Winooski Natural Resources Conservation District
Funding
$8,130 (Grant Number: 2015-ERP-1-04) - Design
$97,750 (Grant Number: 2016-ERP-2-04) - Implementation
Topic
Stormwater
Category
Design (2015)
Implementation (2016)
Description
Runoff from the terraced yard and impervious surfaces at the Rumney School campus in Middlesex, Vermont had created a gully and formed an outfall, which was causing significant erosion, sediment deposition, and bank instability in Martin Brook (locally known as Shady Rill). The Winooski Natural Resources Conservation District spearheaded a two-phase project to address this issue, in partnership with several organizations and with support from two Ecosystem Restoration Grants.
Phase 1 focused on the initial design of the project, which included assessing and mapping existing site conditions, developing conceptual designs to address the stormwater concerns, selecting the optimal design, and completing 30% of this final design.
Phase 2, supported by a second Ecosystem Restoration Grant, focused on the project's implementation. This phase included soliciting school, student, and parent input into the final design, completing the final design, and constructing the stormwater mitigation project using green infrastructure.
In addition to mitigating the detrimental impacts on Martin Brook, this project now serves as an ecological learning laboratory for the school's students.  
Project Outputs
1.5 acres of impervious area treated
4.5 total acres treated
Environmental Outcomes
2.2 kilograms of phosphorus reduced annually
Before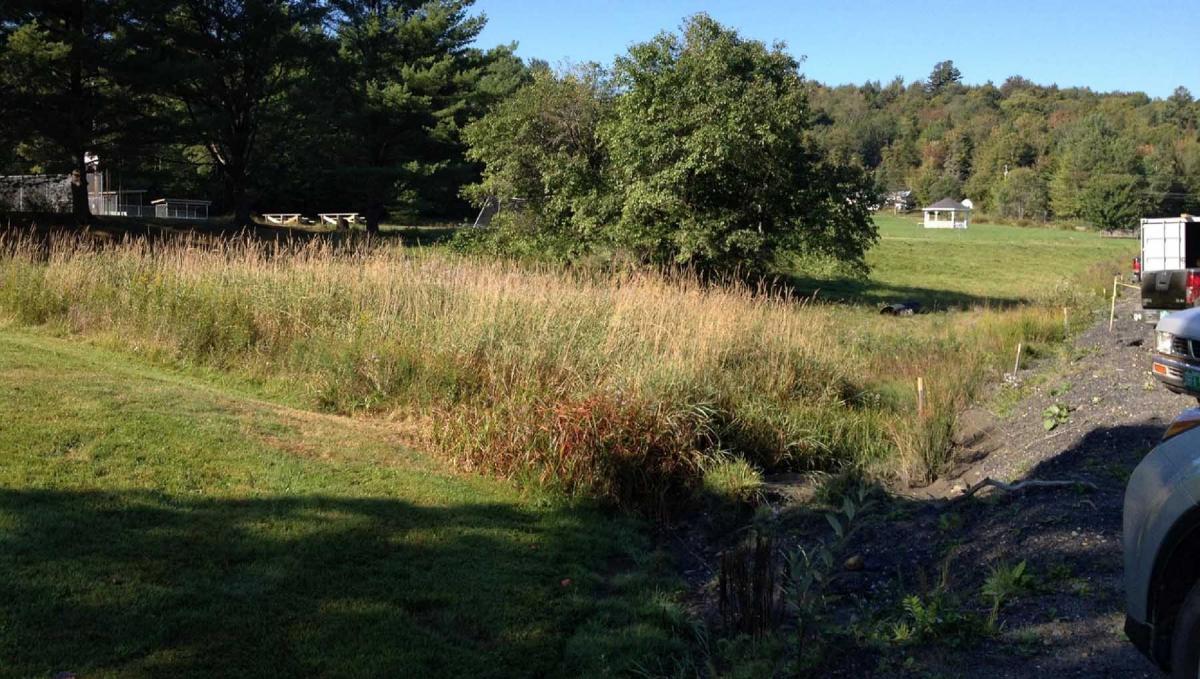 (Photo Credit: Winooski Natural Resources Conservation District)
After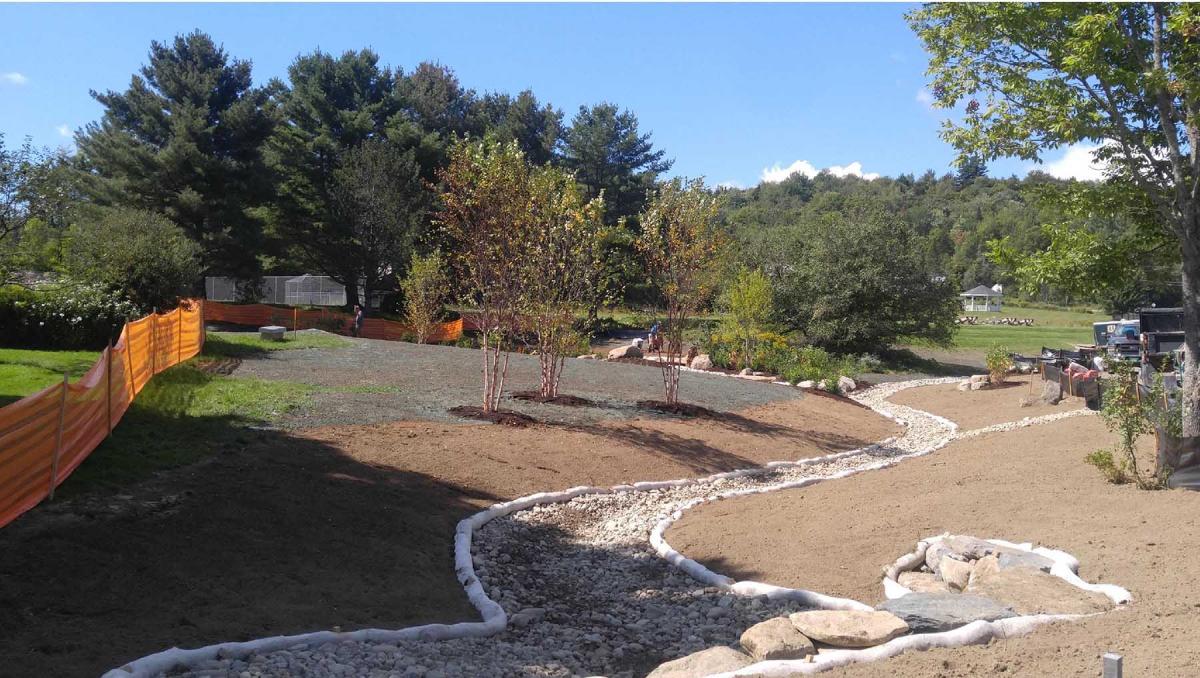 (Photo Credit: Winooski Natural Resources Conservation District)
---
Title
Hyde Park Stormwater Improvements
County
Lamoille
Partner
Lamoille County Conservation District
Funding
$75,000 (2015-ERP-2-20)
Topic
Stormwater
Category
Implementation 
Description
Green stormwater infrastructure was constructed to infiltrate stormwater runoff and minimize erosion issues through a series of step pools. The project also stabilized a head-cut on a road drainage culvert and restored an eroded gully.
Project Outputs
The green stormwater infrastructure bioretention area on Morey Road accomplished:
4.4 acres of impervious area treated
19.5 total acres treated
Environmental Outcomes
The green stormwater infrastructure bioretention area on Morey Road accomplished:
3.7 kilograms of phosphorus reduced annually
Before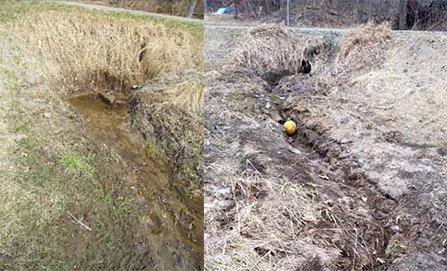 Above: Morey Road bioretention area, pre-construction (Photo Credit: Lamoille County Conservation District)
After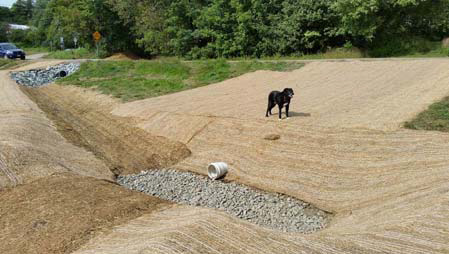 Above and below: Morey Road bioretention area, post-construction (Photo Credit: Lamoille County Conservation District)