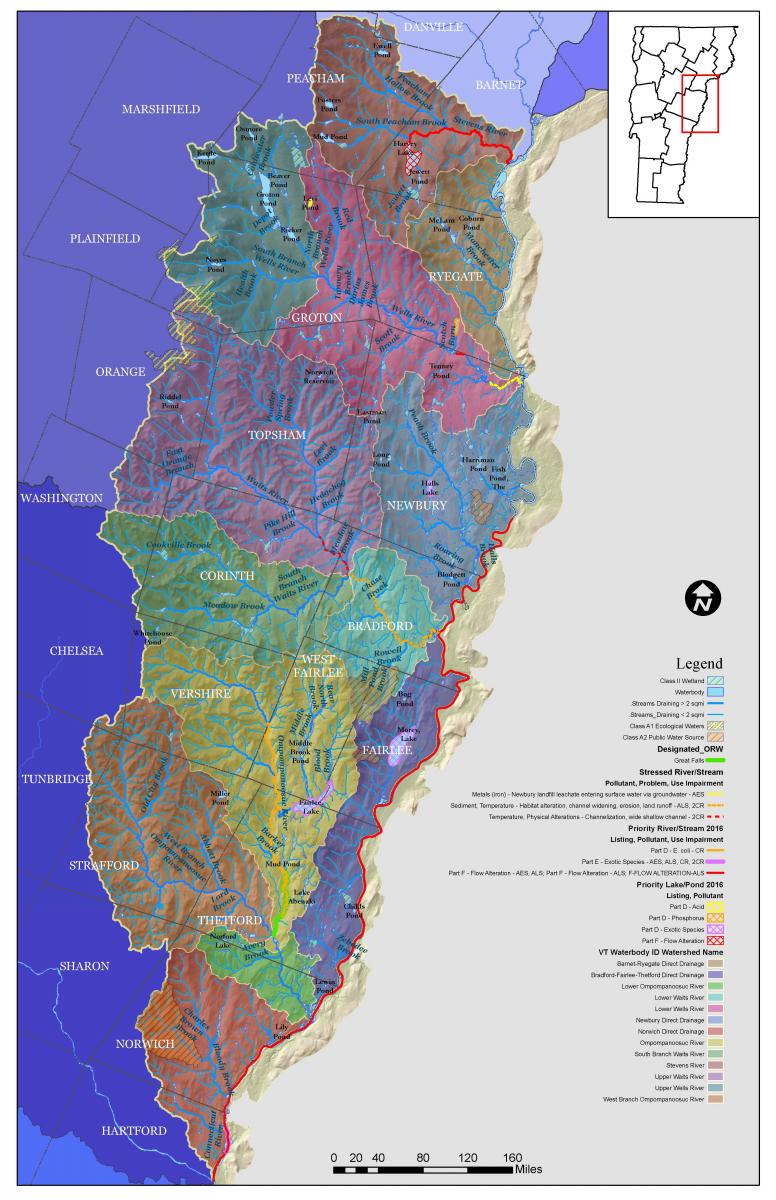 The informal motto of the tactical basin planning process is to "Protect the Best and Restore the Rest" as it relates to surface waters of Vermont. Every 5 years, an updated Tactical Basin Plan issues a review and analysis of new water quality data and provides strategies and objectives for water quality improvements. Watershed projects, carried out by local and statewide partners, are necessary to achieve objectives identified in the plan.
What's New
The next update to the Basin 14 Tactical Basin Plan will be in 2020. Implementation of the 2015 plan is in process. Projects from assessments and inventories conducted in the White River Watershed have been added to the Watershed Projects Database and can be accessed by the public. New projects can be added to the database by contacting your Watershed Planner (click the proceeding link to automatically send out an email).
2015 Stevens, Wells, Waits and Ompompanoosuc Tactical Basin Plan
The current tactical basin plan was finalized on August 27, 2015 for use by Agencies and partner organizations to protect, maintain, enhance, and restore surface waters.
2015 Stevens, Wells, Waits and Ompompanoosuc Tactical Basin Plan  
Stevens, Wells, Waits and Ompompanoosuc Existing Uses
 For more information, contact:
Danielle Owczarski
Vermont Department of Environmental Conservation
Watershed Management Division 
1 National Life Drive, Main 2
Montpelier, VT 05620-3522
Phone: (802) 490-8019  
Email:  danielle.owczarski@vermont.gov
Some notable current or past actions completed in Basin 14 include:
2009 Basin 14 Water Quality Management Plan.
Additional Resources