April 3, 2023
PRESS RELEASE
For Immediate Release – April 3, 2023
Contact:
Alyssa Eiklor, Environmental Analyst
Department of Environmental Conservation
802-477-2097, Alyssa.Eiklor@vermont.gov
Prevent Food Waste, Fight Climate Change, and Save Money
Join the Scrap Food Waste Challenge
Montpelier, VT – In the lead up to Earth Day, the Department of Environmental Conservation (DEC) is challenging Vermonters to save money and prevent food waste. From April 3 through April 22, learn how to prevent food waste, help the environment, and save money with the self-guided Scrap Food Waste Challenge from the department's Solid Waste Program.
"Composting is great, but preventing food waste is even better," said DEC Commissioner John Beling. "The Scrap Food Waste Challenge is an opportunity for participants to rethink their food waste and establish little changes – like eating leftovers for lunch instead of composting them – that can add up to big impacts."
Participants will receive three emails per week and can join weekly virtual discussions. The Challenge will guide participants to track their food waste and supply tips about meal planning, strategic shopping, food storage, and use-it-up recipes.
An in-person workshop will take place at the Aldrich Library, in Barre, on April 4, at 5:00 PM.
One participant from a previous Challenge said, "I wouldn't be eating broccoli stems except from what I learned in the Scrap Food Waste Challenge."
Consumers are the biggest single source of food waste in the United States and studies show that 37% of wasted food happens at home. Of that, only 24% of the wasted food was thrown out because it was inedible (for example, peach pits or egg shells). The rest of the wasted food was scrapped because it had spoiled, because they didn't want the leftovers, or because of cooking mistakes.
According to the US EPA, reducing food waste at home and in restaurants offers the largest energy and greenhouse gas emissions benefits – even when compared to farms, processing plants, and grocery stores.
"The Scrap Food Waste Challenge offers participants a chance not only to prevent food waste and help fight climate change but also to save money. People may not have a lot of control over what happens at farms, factories, stores, or restaurants," said Alyssa Eiklor, of the DEC Solid Waste Program. "However, the Scrap Food Waste Challenge can teach you how to manage your kitchen, shopping, cooking, and eating habits."
Celebrate a commitment to Earth Day and sign up for the Scrap Food Waste Challenge. For more information or questions, contact Alyssa Eiklor of the DEC Solid Waste Program at alyssa.eiklor@vermont.gov or 802-477-2097.
###
The Department of Environmental Conservation is responsible for protecting Vermont's natural resources and safeguarding human health for the benefit of this and future generations. Visit dec.vermont.gov and follow the Department of Environmental Conservation on Facebook and Instagram.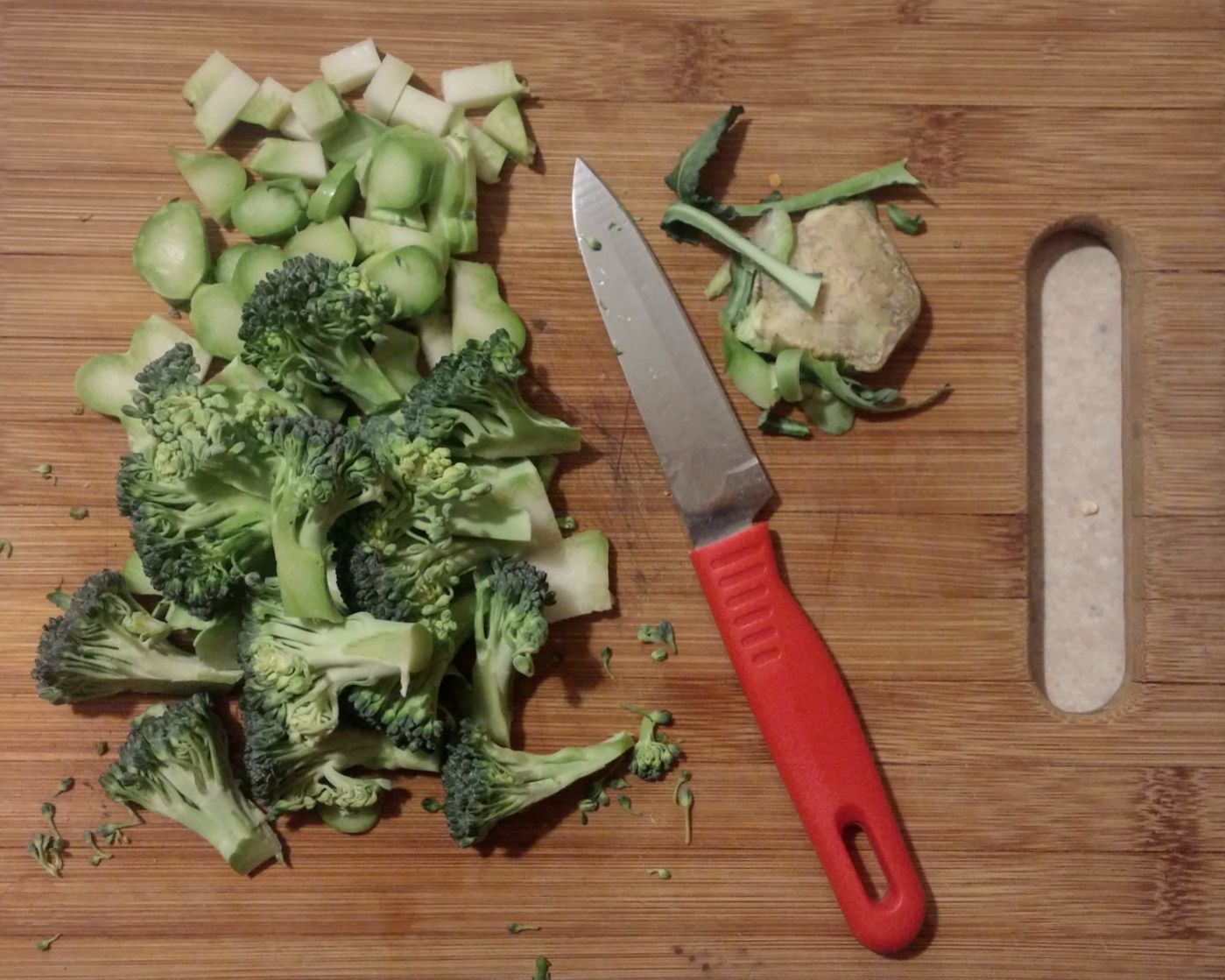 Broccoli florets and broccoli stem are both delicious, but many people do not realize they can eat broccoli stem.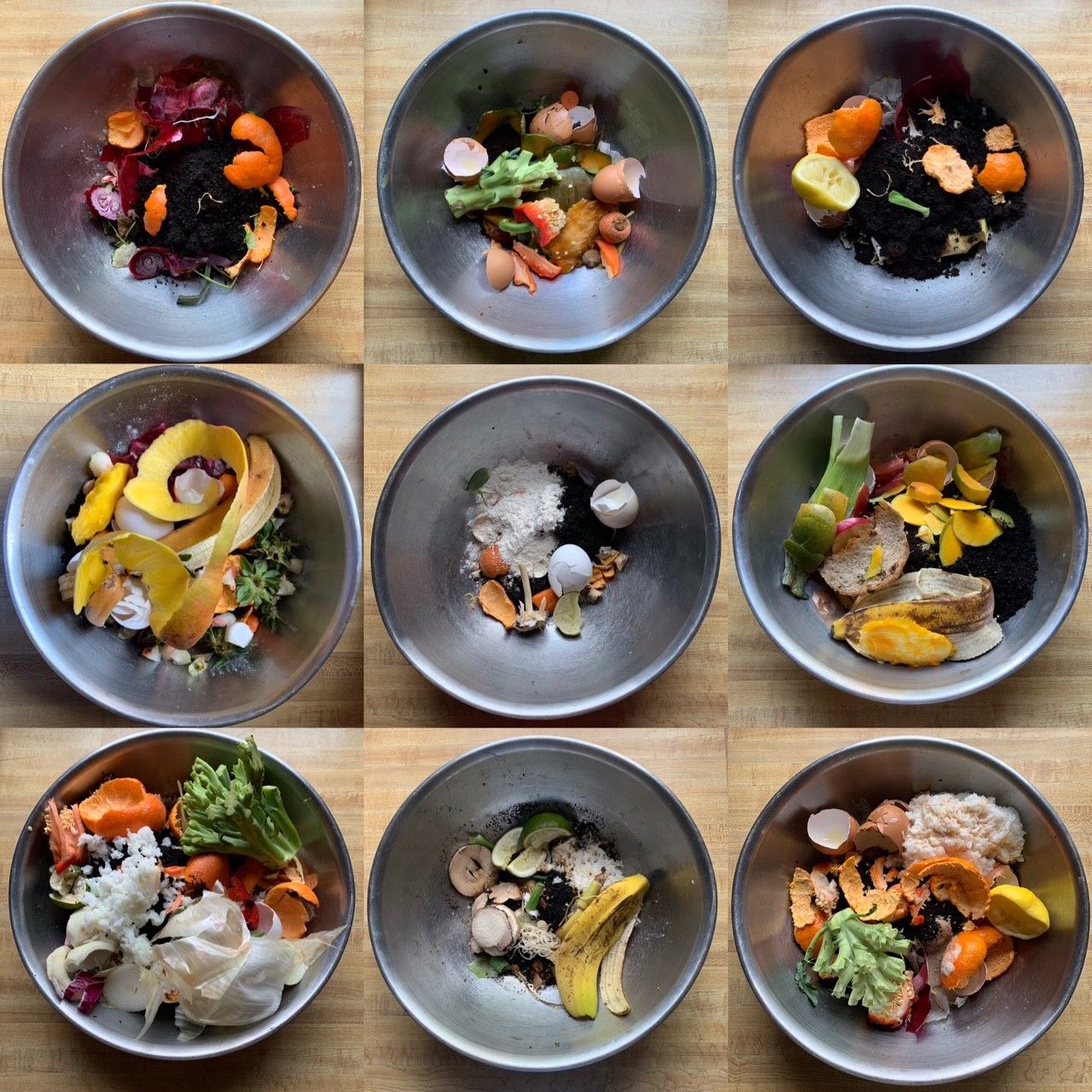 Food scraps on their way to be composted; many of these items could have been prevented (photo by Ava Hollingsworth).