Registration:
Form for New Registrations
 (new permanent facilities and new collection events)
Training video on how to register an electronic collection event, as required by the State of Vermont.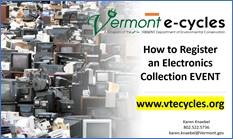 For assistance, follow this video walk-through on how to update your registration.
.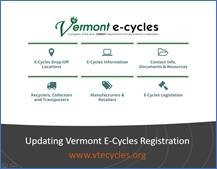 Reporting:
Reporting under ReTRAC: go to connect.re-trac.com and log in using your user name and password.