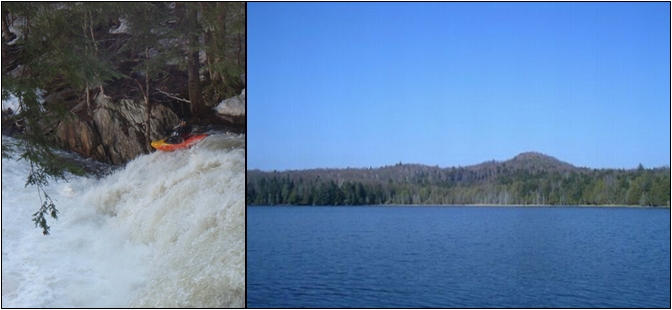 05/18/2012 Final Basin 8 Water Quality Management Plan and Appendix
The Winooski River headwaters begin in the Town of Cabot and the water flows 90 miles to Lake Champlain in Colchester. Draining approximately 1,080 square miles, the Winooski River watershed encompasses all of Washington County, about half of Chittenden County, and portions of Lamoille and Orange Counties. The 7 major tributaries of the Winooski River are the Little River, Kingsbury Branch, North Branch, Stevens Branch, Dog River, Mad River, and Huntington River. Over 70% of the Winooski River watershed is forested, and prominent land uses include agriculture (12%), transportation (5%) and developed land (4%). The watershed is home to a wide variety of fish, wildlife, and plant species that are part of a diverse natural community system. 
See below for additional information:
The Winooski River Basin Water Quality Management Plan provides an overview of the Basin's surface waters and a description of ongoing and future steps to restore and protect those waters. With the purpose of improving both water quality and aquatic habitat, the plan presents the recommendations of local watershed residents, stakeholders from varying interests, the Agency of Natural Resources (VANR) and professionals from other State and federal agencies to guide efforts in the basin over the next five years. The plan's central component is the implementation tables in Chapter 3. The tables include the strategies that address existing and potential threats to surface waters in the basin. The tables' strategies are expected to be revised over the life of the plan as new information is obtained. 
For more information about the basin or becoming involved in the implementation of the plan, please contact: Karen Bates
Basin Specific Reports 
Additional Resources
Programs or Organizations with Specific Ties to the Winooski River Basin
DEC-produced Publications & Guidance
Water Quality Financial Assistance
Water Quality Rules, Regulations & Standards (not a comprehensive list)