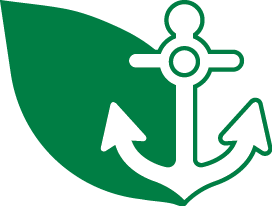 Vermont's Clean Marina (VCM) Program is a voluntary program designed to recognize marinas that are proactive in implementing environmental best management practices.  By becoming a "Clean Marina", you are effectively sending a clear message to boaters and to the general public that your marina goes the extra mile to safeguard Vermont's waterways.
   
The Vermont Clean Marina Program is a sector program of the Vermont Business Environmental Partnership (VBEP).   Like all VBEP programs,VCM is a free environmental assistance and recognition program offered jointly by the Vermont Department of Environmental Conservation's Environmental Assistance Office (EAO) and the Vermont Small Business Development Center (SBDC). The goals of the Partnership are to improve environmental performance and to promote public recognition of environmental excellence.  Vermont's Clean Marina Program was developed with the assistance and support of the Vermont Boat and Marine Association.
To become a Vermont Clean Marina, a participating marina must achieve eight environmental standards .  These standards are not required by regulation and cover a wide range of subjects including energy conservation, environmentally preferable purchasing, and the recycling and/or reuse of wastes (See Achievement Form and Instructions ).  Credit is given for environmental best management practices that are already in place.   New initiatives used to meet the standards must be implemented within one year of acceptance into the program.
VCM candidates agree to have an on-site assessment for compliance with environmental regulations.  The assessment is performed by staff from the DEC's non-regulatory Environmental Assistance Office.  Typical issues may include stormwater management, the handling and storage of petroleum, spill prevention, and emergency preparedness.   Any problems that are identified during the compliance assessment must be corrected.  Finally, a system must be in place to effectively manage hazardous waste generated by the marina, and also take into account the effective and safe management of hazardous waste generated by boaters.  
Clean Marinas must complete a brief annual performance report and are subject to an assessment visit made by Environmental Assistance Office staff, not to exceed more than one such visit per year.
To become a clean marina, please email us or call us at 802-522-0218.