From Summits to Shorelines, Clean Water Week Invites Vermonters on a Journey to Protect Lakes, Rivers, and Wetlands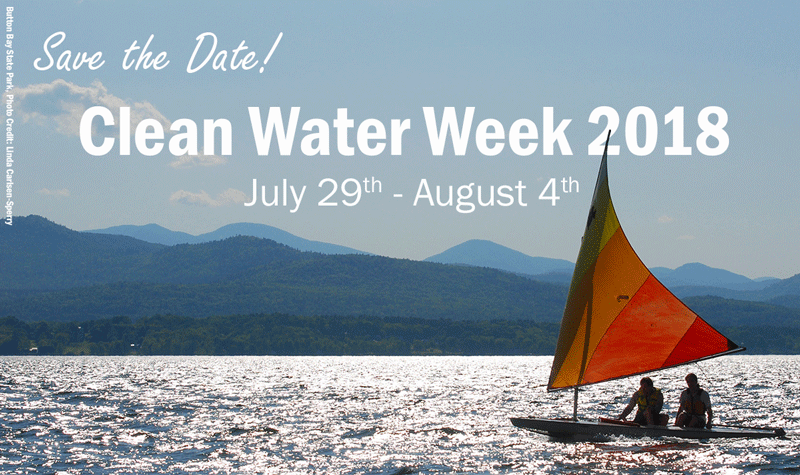 Woodbury, VT – There's no question that Vermont's 800 lakes and ponds, 23,000 miles of rivers and streams, and 300,000 acres of wetlands are a point of pride and reverence for everyone from seventh-generation Vermonters to weekend tourists. This week, dozens of nonprofit organizations, state agencies, communities, and businesses will celebrate these special places during Vermont's 2nd Annual Clean Water Week from July 29 - August 4, 2018.
"Water is life – it serves as the foundation for everyday activities and is embedded in the manufacture and transport of nearly everything – from electricity to milk, from hamburgers to semiconductors – we consume and use. That's why it's so important for us to come together during Clean Water Week to celebrate Vermont's lakes, ponds, rivers and streams and reaffirm our shared commitment to protect and restore these amazing places and vital assets," said Julie Moore, Secretary of the Agency of Natural Resources. "Restoring and maintaining clean water throughout Vermont requires us to be all in. Keeping our lakes, rivers, and wetlands healthy is a direct investment in our well-being and our future."
There are nearly 80 free public events happening across the state as part of Clean Water Week, including family-friendly options like "Stream Stomps" and nature hikes at Quechee State Park, boat tours out on the water aboard the Melosira with Lake Champlain Sea Grant, and several evening events like the Clean Water Cafes in Southern Vermont.
For the full list of Clean Water Week events, visit http://dec.vermont.gov/watershed/cwi/clean-water-week.