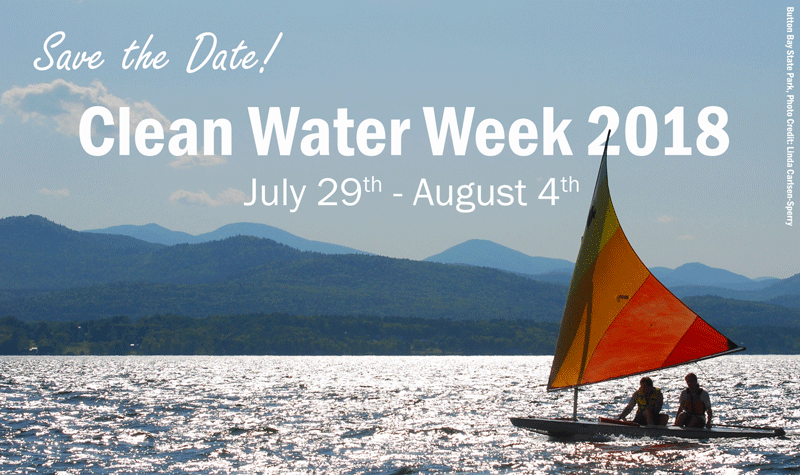 Join the celebration of clean water and community action!
We invite you to join us in celebrating Vermont's lakes, rivers, and wetlands, and the tremendous efforts of businesses, farms, communities, and organizations to protect and restore clean water.
Help us highlight your commitment to clean water by hosting an event or becoming a sponsor (sponsorship is free)! We'll include Clean Water Week sponsors and events in our Clean Water Week publicity.
Clean water is essential to our health, our quality of life, and a strong economy. It supports diverse recreational opportunities, serves as a major drinking water source, and provides critical fish and wildlife habitat.
Be all in for clean water and register your Clean Water Week event or sponsorship online today! The deadline to register is Wednesday, July 25th.
For more information, email anr.cleanwatervt@vermont.gov or call Bethany Sargent at (802) 490-6131.