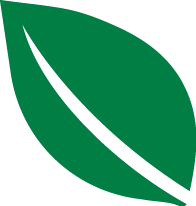 Thank you for your interest in becoming a Vermont Green Business! The Green Mountain State has a reputation for taking care of the planet through our sustainable economy. The Vermont Green Business Program recognizes businesses that demonstrate these values. We are here to help you achieve your company's sustainability and cost-saving goals so you can be successful. Becoming a green business is the smart way to do business in the 21st Century.
Why become a green business? 
• Customer, community, and statewide recognition
• Free technical assistance
• Cost savings from improvements in energy, waste, and water
• Brand association with environmental stewardship
Here's How to Join: 
Follow these simple steps and you'll be on your way to becoming a Vermont Green Business.
STEP 1 – REVIEW PERMITTING REQUIREMENTS & ENSURE COMPLIANCE
Make sure your business has and follows the terms of all required environmental permits. Not sure? Contact a Permit Specialist for help.
STEP 2 – ADDRESS YOUR ENERGY FOOTPRINT
We've partnered with Efficiency Vermont and Burlington Electric Department to help you address your energy usage, so that you can save money and lighten your footprint on the planet. To be eligible to become a Green Business, you must have had an energy efficiency consultation. If you are located within Burlington, contact Burlington Electric at (802) 865-7300 for an energy efficiency consultation. Outside of Burlington, contact Efficiency Vermont at (855) 317-2254. 
STEP 3 – WALK THROUGH ASSESMENT
Once you've implemented the tasks in the above list, you are ready for Step 3. Walk-through Assessment.  To schedule a walk-through of your facility, please contact Jess Wymer via email or phone: (802)-917-0584.
View the checklist we will use during the onsite assesstment.
What our members have to say about the Program:
For more information, please call Jess Wymer via email or phone: (802)-917-0584