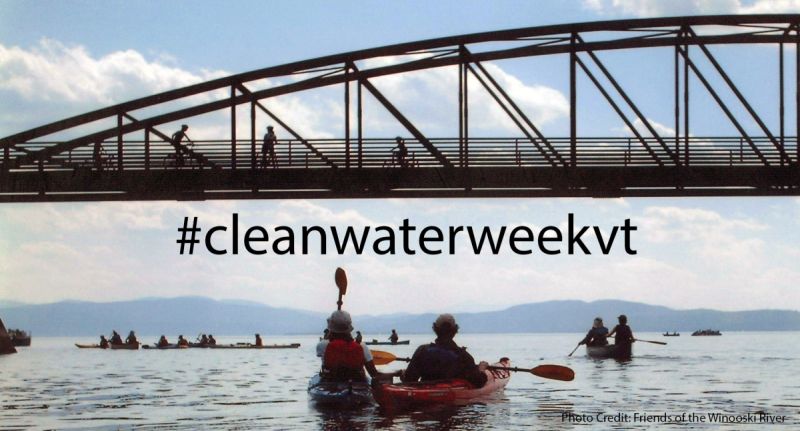 All In for Clean Water!
On August 21st Governor Phil Scott will issue a proclamation declaring Clean Water Week for the State of Vermont. We invite you to join us in celebrating Vermont's waters, and the efforts of businesses, organizations, and communities to protect and restore clean water statewide. Vermonters and visitors alike drink, swim, fish, boat, and admire the scenic beauty of Vermont's waters. Join us and be "All In" for clean water!
How to Join the Celebration
Demonstrate your committment to clean water by:
Hosting a local event to help celebrate Clean Water Week
Becoming a Clean Water Week Sponsor (it's free and you don't need to host an event to be a sponsor!)
Sharing your clean water project or story on social media using #cleanwaterweekvt
To register your Clean Water Week Event and/or register as a Clean Water Week Sponsor, simply complete the online Clean Water Week Sponsor and Event Registration Form.
Registered Clean Water Week Sponsors and Events will be included in the State of Vermont's Clean Water Week publicity prior to and during the week. 
If you'd like your Clean Water Week Event included in our media outreach, please register by Friday, July 28th. The final event and sponsor registration deadline is Wednesday, August 16th. 
For more information, email anr.cleanwatervt@vermont.gov or call Bethany Sargent at (802) 490-6131.
Check out  the list of Clean Water Week Sponsors and list of Clean Water Week Events!