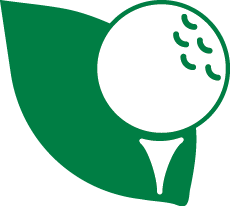 Golf course facilities, like many businesses, face environmental scrutiny – whether from government regulation or public perception. Becoming a "Vermont Green Links" course is an excellent way to communicate to golfers and the general public that your course goes the extra mile to protect the environment.
"Vermont Green Links" is a sector program of the Vermont Business Program. Like all VT Green Business programs, "Vermont Green Links" is a free, voluntary, environmental assistance and recognition program offered by the Vermont Department of Environmental Conservation (DEC) in partnership with the Northeast Recycling Council (NERC). The Vermont Green Links Program was developed with the assistance and support of the Vermont Golf Course Superintendent's Association.
To become a Vermont Green Links course, a participating golf course is first asked to achieve eight standards. These standards are "best management practices" (BMPs) that cover a wide range of subjects including energy conservation, environmentally preferable purchasing and water quality (See application). Credit is given for BMPs that are already in place. New BMPs used to meet the standards must be implemented within one year of acceptance into the Program.
Vermont Green Links candidates agree to have an on-site assessment for compliance with environmental regulations. This assessment is performed by staff from the DEC's non-regulatory assistance program. Any problems that are identified during the assessment must be corrected. Finally, a concise Environmental Action Plan must be prepared in which possible new projects and an associated time line(s) are identified (See Green Links Application Checklist). The expectation is that a good faith attempt will be made at implementing initiatives in the plan. As an alternative to the Environmental Action Plan, golf courses can choose certification in the Audubon Cooperative Sanctuary Program for Golf.
Vermont Green Links designated courses complete a short annual performance report and have a periodic assessment visit made by Environmental Assistance staff, not to exceed more than one such visit per year. 
For Green Links inquiries, please email us or call us at 802-522-0218.