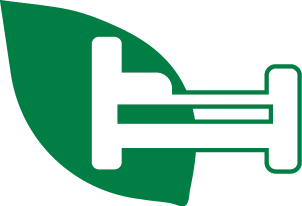 The Green Hotel designation reflects a commitment to pollution prevention and exemplary environmental stewardship. The program is adminstered by the Environmental Assistance Office in partnership with the Northeast Recycling Council (NERC).
Program Benefits Include:
• Customer, community, and statewide recognition
• Free and confidential technical assistance
• Cost savings from energy and water conservation
• Brand association with environmental stewardship
Sign Up in 3 Easy Steps:
1. Satisfy requirements of program prerequisite checklist
2. Complete walk-through assessment with Program Coordinator
3. Submit program application for approval
To become a Green Hotel, please email us or call us at 802-254-3636.